With Mother's Day fast approaching, you want to get her something that will put a smile on her face. What about getting her a gift? Well, that's basic and obvious. Why don't you go for ideas as it shows how much thought you put to make this day special for your mother? Interior design concepts are hot, as people are spending a large portion of their time indoors. Given below are 10 wonderful Mother's Day home décor ideas that your mom will love:
1. Bookends
If your mother has a lot of books at home, then Dahna bookends is an excellent idea. Not only do they help in organizing your mom's library, but they also add to the home décor. Get these bookends–also available in green fluorite, to compliment or draw attention to the bookshelf.
2. Vase
You can never go wrong in getting the Eufemia vase for Mother's Day. In the world of home décor, this item is versatile, allowing your mum to bring her interior design ideas to life. Use this vase to keep a beautiful flower, store loose change, or as a miniature fruit bowl.
3. Tray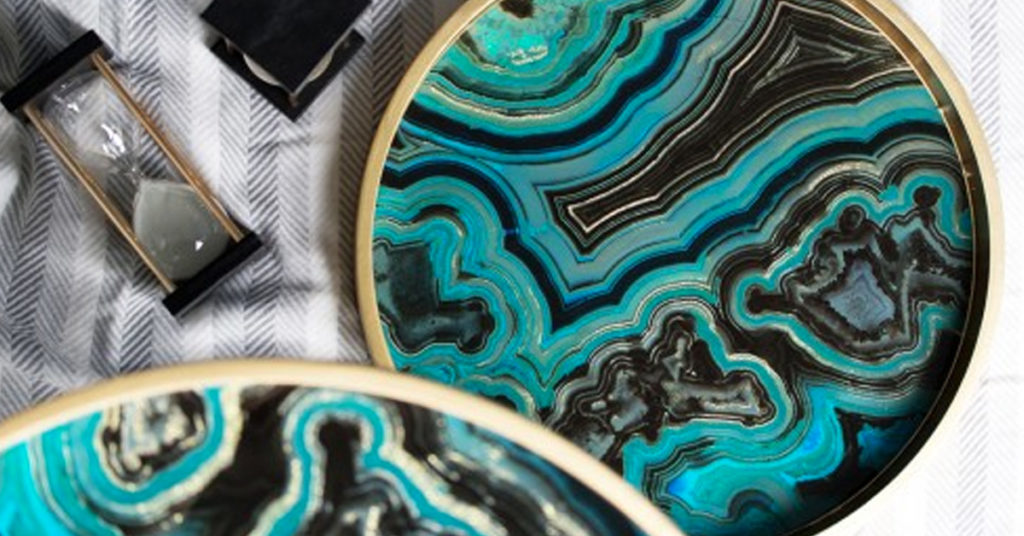 You can use a tray to add style to the table while ensuring everything your mother needs is nearby. She can use it to store salt and pepper shakers, flowers, candles, or any other type of decorative item to match the mood of the interior. Make any space guest-friendly by getting the Fioralba as it is handy for cleaning up and carrying food and drinks.
View our selection of decorative trays here.
4. Candle Holder
Looking for an accessory that has multiple use cases, especially in home décor? Halloway takes the cake, as it is a beautiful item to keep candles, plants, flowers, and stationery or crafting goods. Give this to your mom on Mother's Day and watch how she uses this piece to bring out her ideas.
5. Jewelry Box
What better way to show your mom how much you love her than getting her this gorgeous Hugo jewelry box? It is a stylish accessory that will catch the attention of guests who visit the house, regardless of its location. Available in three sizes and different colors–your mum can also use the box to store items precious to her heart.
For product details, click here.
6. Wall Clock
The Imelda is an incredible decorative piece, as it can add character to your home. If a loved one is living in a different country, your mum can set it to display the time in that region. If there is a room with dark walls, this wall clock will act as an eye-catchy piece.
7. Scented Candles
Scented candles are the perfect gift for Mother's Day. Irrespective of where your mom keeps them in the house, their exquisite design will always be a conversation starter. Get the Octavia Set and light them up to give the household a pleasant, relaxing, and unforgettable aroma.
8. Topiary
Whoever looks at this Orchid topiary will always ask this question "Where did you get it?" Designed to be the centerpiece or as an accessory to enhance other elements of the home décor, its beauty is mesmerizing. Give it to your mom to make her beam with happiness on Mother's Day.
View our selection of topiary here.
9. Throw Pillow
The Palmetto is a fashionable accessory your mom can use to give her sofa a new look. She can also place one on her bed to make the space look cozy. If your mom has a pet, she can use the Palmetto to make its sleeping place extra comfortable.
10. 3D Eiffel Tower
If you want to add a personal touch to your space, then the 3D Eiffel Tower is an excellent option. Hand painted to give a natural 3D effect; it will look lovely when you hang it on the wall. See how the 3D Eiffel Tower transforms the interior of your mom's house by getting it today.
View our wide selection of wall decor here.
Make your mom feel special on Mother's Day with these thoughtful and stylish home décor ideas. Shop at Oaklane today!
---
Join our newsletter to get updates on new products and the latest blogs for home improvement!