February may be ending, but the season of love doesn't have to end so soon. Why not extend the Valentine's celebration and transform your home into a romantic haven as a long-term project? After all, if the past couple of years has proven anything, it's that staying at home doesn't have to be suffocating—it can be the greatest comfort, especially if you know how to make smart home design choices to maximize your space.
You can have the best 'getaway' without breaking the bank and subjecting yourself to the risks of going out. To make your nights at home more passionate, a bedroom makeover may be necessary. Adding the correct lighting, wall decor, and accessory may help set the mood and introduce a sense of intimacy in the bedroom. You'll be amazed for sure at how the small little things in the bedroom can give so much impact on your life.
In this post, we'll give you bedroom makeover ideas using Oaklane staples that will transform your bedroom into your much-needed staycation place.
1. Anyone Up For A Mood Light?
Have you noticed how some rooms feel warm and inviting, while others feel cold and bleak? Lighting has a lot to do with it. Choosing the right kind of light can make all the difference, especially in the bedroom.
To set a romantic mood in the room through lighting, consider the following factors:
Light positioning
Where you choose to put lights in a room can affect how we experience that space. Lighting positioned above eye level can create a sense of restraint and formality, while lighting positioned below eye level can introduce a feeling of individual importance.
Brightness
How bright or dim a light is can impact us psychologically. Bright lighting creates a sense of spacious space, while dim lighting invokes a sense of intimate setting.
Hue and saturation
A light's hue, color, and color intensity can also affect our mood. Cool light can improve our alertness and productivity, while warm light can create a relaxed atmosphere.
Tip: Use pendant lamps to set a romantic mood in the bedroom. Oaklane products like Saturn and Ruffus are made of brass and glass materials that help accentuate the ambiance in your room. Table lamps like Mirai can also produce a romantic effect when using softer bulbs.
2. Go For Curves, Curves, And More Curves!
Instead of sharp corners and angles, go for curved lines on your furniture, decors, and other home improvements. Curved lines give a rhythmic cadence and movement in your bedroom. They also help create a sensual mood and motion in your interiors.
Tip: Small, curved tabletop accessories like Aurora and Yucca help add a visual appeal to your bedroom tables, as well as your kitchen tables and dining room tables. They can enhance the stories you want to tell through your design.
3. Add Soft Texture—But Keep It Tasteful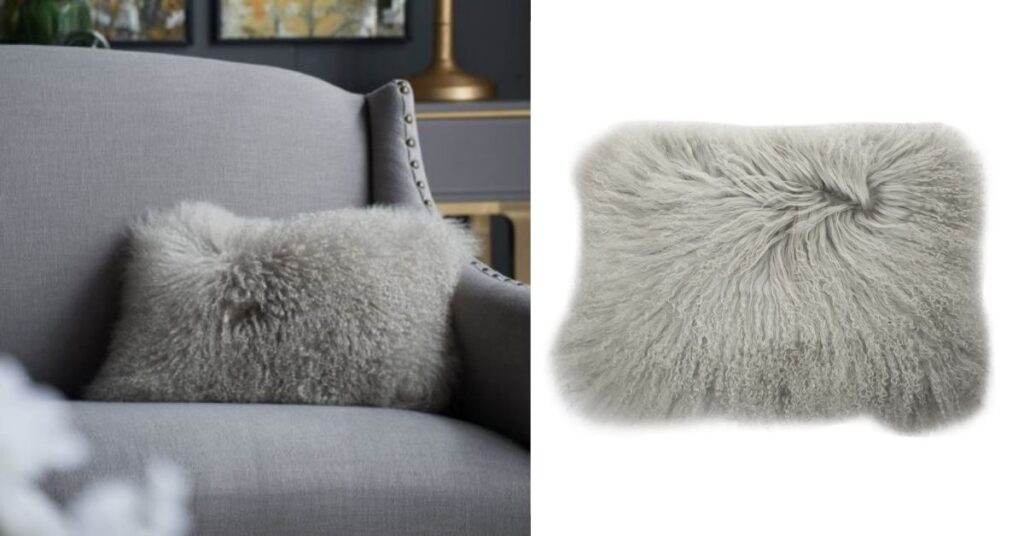 Texture is an often overlooked aspect in interior design. But it has a powerful effect on our ​​perception and behavior.
Soft, touchable fabrics can help create a feeling of romance. They can also help create a sense of comfort, assurance, and relaxation—feelings that you and your partner would want to associate with each other.
Tip: Textured pillows like Lambo not only help set the mood in the bedroom, but because they stand out, they can also become visual centerpieces.
4. Consider Incorporating Tropical Design Into Your Bedroom
Tropical design is one of the most popular home decorating styles today. The design can help you turn your bedroom into a romantic getaway. Add a tropical touch to your bedroom (for example, a palm leaf wallpaper and/or pillow) that reminds you of your favorite vacation spot.
Tip: Pillows like Palmetto are a great way to start a romantic tropical vibe in your bedroom. They can add a finishing touch to a space and create a sense of balance in the room.
Ready For Your Next Staycation At Home?
Turning your bedroom into your romantic getaway can be easy as long as you have the right bedroom makeover ideas. From adding a bit more dramatic flair through proper lighting, to introducing tropical elements into the humdrum static of a standard bedroom, there are multiple ways to upgrade your home decor.
If you are looking for sophisticated and elegantly designed home decor in the Philippines for your romantic bedroom makeover, get started here.
---
Join our newsletter to get updates on new products and the latest blogs for home improvement!
SUBSCRIBE