For the past two years, most industries have had to pivot dramatically in how they do business, including the real estate sector. Because big social gatherings are discouraged, many real estate companies and sellers have invested in virtual property tours.
Home staging is vital because presenting a property in the best possible light increases one's chances of making sales. Since prospective buyers only see the property through their computers or mobile device, you should make your staging design count. Here's how to do it.
How to Prepare Your Home for Virtual Property Tours
When it comes to real estate staging, the goal is to stir your clients' imagination. They should be able to recognize the property's potential. Here are home improvement ideas to take virtual property tours to the next level:
Enhance the space with the proper lighting
Lighting is a key component when creating a visually appealing and captivating atmosphere. When you're filming or are on a video call for virtual property tours, you should keep the windows open to let natural light in the room. This will help the space appear more prominent. Investing in lamps and accent lights can make the room look warm and inviting if natural light is inaccessible.
The Nikki table lamp is an effortlessly chic lighting element that can brighten up any room and give the space a touch of modern luxury interior. We suggest placing this beautiful rose gold lamp in the living room, lounge area, or bedside table.
Clear your home of clutter
When selling a property, you want to bank on its potential. Highlight its key features to help others visualize how they can make it their dream home. When taking people on virtual property tours, you should remove unnecessary furniture, personal photos, or mementos. Your job is to create a canvas that maximizes the property's best features. Doing this will be easier when there are fewer items in the room.
The Imelda wall clock is a minimalist yet striking investment piece that lends a sophisticated touch to any room. Whether selling a studio-type condominium unit or a two-story home, this piece can fit in any property you sell during virtual property tours.
Use a neutral color palette
When staging a home, your goal is to appeal to more potential buyers. Thus, the best way to make a place more inviting to a broader audience is by using neutral hues. A fresh coat of paint can make a home look as good as new.
You shouldn't just go neutral on the walls. The little details matter as well. Switching old handles with this antique handle lends a modern touch to old cabinets and drawers. This sleek detail will make your space look more polished during virtual property tours.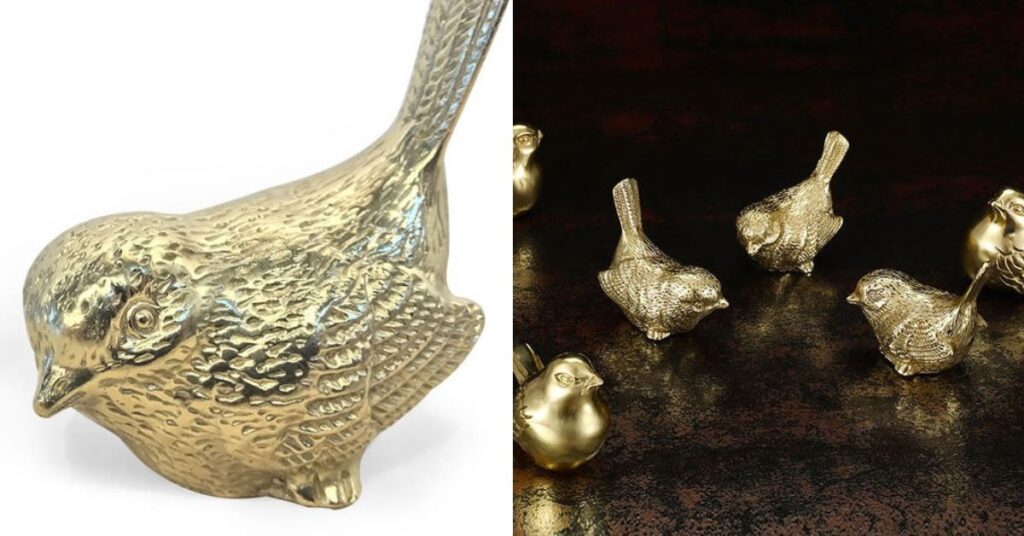 Add standout accessories to make the room striking
An easy yet effective way to make a property appear more elegant is by decorating it with stunning accessories. The right decors can elevate any room, making it look more attractive.
The Empire State Building sculpture is a metallic accessory that gives a space a cosmopolitan vibe. If you don't have room for something big, you can buy interesting little pieces like the Maya II decorative metal piece or the Beetle table accessory. You can even keep these cute trinkets for yourself after the virtual property tours wrap up!
Get the Best Staging Materials for Virtual Property Tours
In order to ace your virtual property tours, it's imperative that you elevate your space and bring out its very best. You can never go wrong with luxury-grade furnishings and home decor from Oaklane for your real estate staging needs. Explore our website to help you ideate for your next staging design.
---
Get these featured products only at Oaklane:
---
Join our newsletter to get updates on new products and the latest blogs for home improvement!
SUBSCRIBE