If you are passionate about helping homeowners prepare their houses for sale, you must learn how to be a home stager. A professional home stager recommends the best ways to arrange furniture, paint colors, and other changes in the interior and exterior of your home in order to highlight the property's key features. Real estate staging is becoming increasingly popular as it can help homes sell faster.
Sometimes, it takes both talents and skills to be able to visualize a house transformation that would entice buyers. If you feel that this career is calling you, here is a guide on home staging.
How to Be a Home Stager: Best Tips for the Curious Beginner
Do you have an eye for design? Do you enjoy helping people? Does the idea of bringing out the best in a property excite you? Then a career in home staging may be perfect for you! Here are a few key things you need to get started on how to be a home stager.
1. Get educated on how to be a home stager
Take some time to learn about the basics of home staging. This includes understanding how to use furniture, color, and accessories to create an inviting and appealing space.
Some people might not notice a tiny beetle table accessory, but as a home stager, you should know how this minor detail can help with the overall look of your design. Even this golden Maya can help make a living room attractive—it's up to your liking! You can find plenty of resources online or at your local interior design showrooms for reference.
2. Practice makes experience
Once you understand the basics of how to be a home stager, start practicing! You can stage your own home or ask friends and family if you can stage their space for cheap or even free. This will help you gain experience and build up your portfolio.
Don't limit your practice with arranging the furniture or the wall clocks. Try fixing the lighting, for example, using this Nikki table lamp to create a warm or fun area. You can go as much as changing your door designs with this antique handle for a traditional yet elegant motif.
3. Build your portfolio
After learning how to be a home stager, you are ready to market yourself as one. Start creating a portfolio of your previous works. This will help potential clients see your style and capabilities. Make sure that you highlight the style you'd like to specialize in. If you're going for a modern luxury interior, then feature a healthy dose of metallic designs. You can also join online directories and connect with real estate agents in your area.
Getting your first project may take time and effort, but it'll be worth it once you land that first job! Keep marketing yourself and expanding your portfolio; you'll be on your way to a successful home staging career.
3 Steps to Land Projects After Learning How to Be a Home Stager
If you are finding the competition tight or you just can't seem to find a client, you may need to follow a process:
1. Get certified.
Many online courses can help you get started on how to be a home stager. Once you have a basic understanding of its principles, consider getting certified through an organization like the Philippines Institute of Interior Designers (PIID). This will show potential clients that you are serious about your business and have the skills to back up your claims.
2. Market yourself.
Once you have your certification, you can start marketing yourself as a home stager. You can create a website and hand out business cards. You can even visit neighborhoods where you think people might be selling their homes. It's essential to make sure potential clients know who you are.
3. Seal the deal for your first project.
Once you learn how to be a home stager, it doesn't stop there. After you've built up a good reputation, you should start getting calls from people interested in hiring you to stage their homes. Be prepared to give them a tour of your own staged home or provide a portfolio of your previous work. Make sure to emphasize your specialties. Once you land your first project, commit to giving it your all so that the client is happy with the results.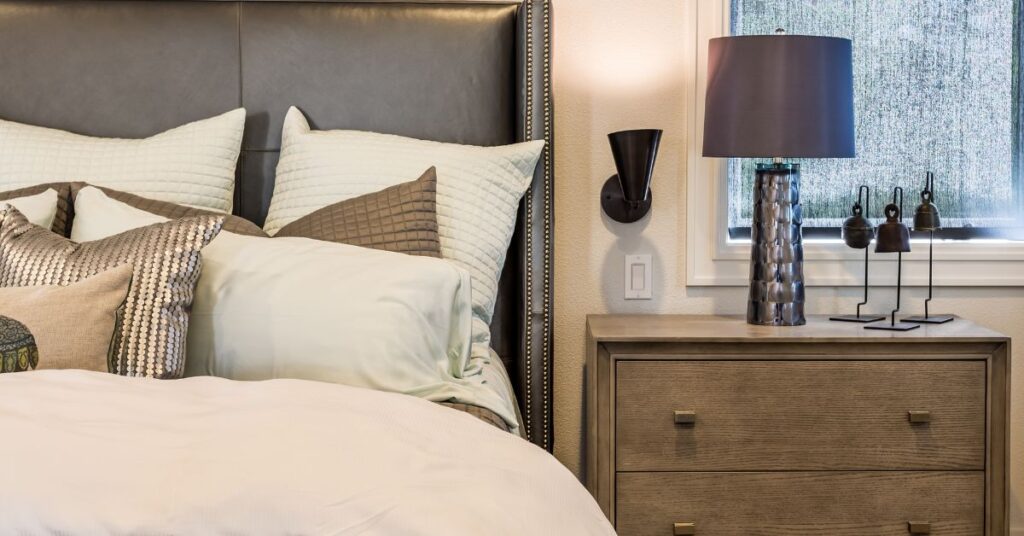 Now that You Know How to Be a Home Stager, It's Time to Optimize Your Services
If you want to make the most of your practice, choose to partner with a leading home decor specialist like Oaklane. We provide our clients with exclusive access to quality house staging needs, such as wall decors, accessories, home furnishings, and more. We can even help you with the latest home improvement ideas!
After you master the basics of how to be a home stager, let us help you take your business to the next level! Explore our online store and see the vast options for your next staging design project.
---
Get these featured products only at Oaklane:
---
Join our newsletter to get updates on new products and the latest blogs for home improvement!
SUBSCRIBE