Investing in metallic home decor is the way to go if you're looking to take your living room to the next level. Gold accents for living rooms instantly add sophisticated flair to your everyday living.
However, you wouldn't want to go overboard with using gold accents for your living room. Having the area look tacky is always a risk. If you're aiming for a modern luxury interior, balance is key. Here, we give you tips on how to achieve this.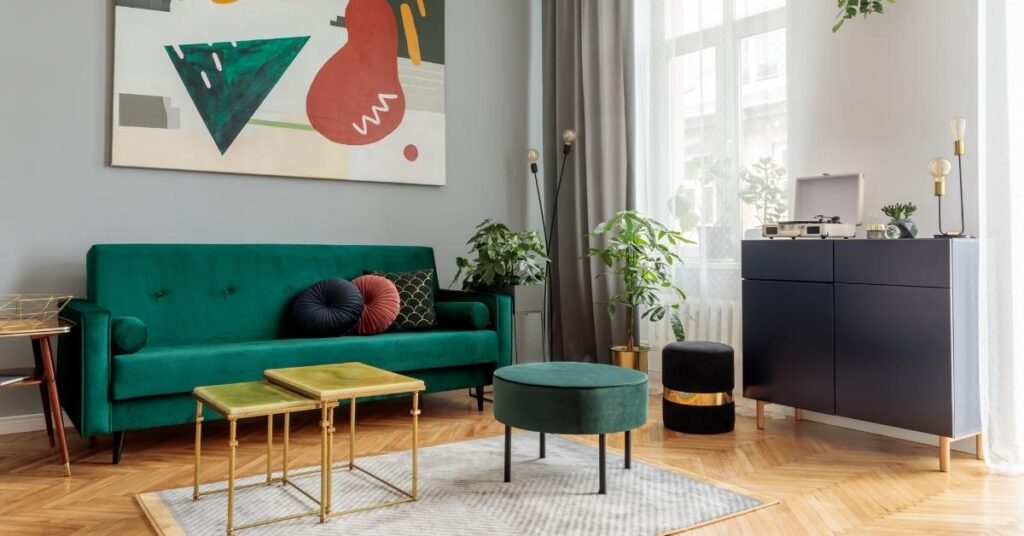 5 Ways to Use Gold Accents for Living Rooms
You don't need an interior designer to go for gold. Follow these five tips on how to use gold accents for living rooms effectively.
1. Go subtle on your gold.
If you're not keen on going all out, you can take things slowly by incorporating little hints of metals in your interior design. Think knobs and handles—subtle ways to let gold make its mark.
If you want something contemporary that doesn't steal the spotlight, choose the bestselling Hexagon knob. This gives your furniture and cabinets a chic upgrade. Its simplicity can work well with any design, so you don't have to worry about things looking tacky.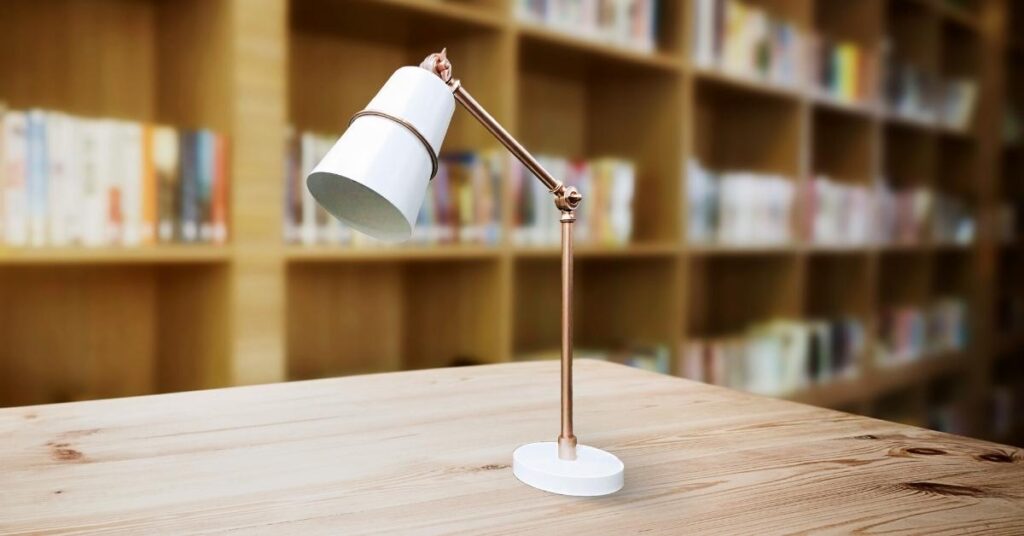 2. Make it functional.
Another fun way to use gold accents for living rooms is by investing in functional pieces that your family and guests can use. What about a gold chair to liven up the space? If you're feeling overwhelmed, the Shera lamp is a great piece you can start with. This statement lighting isn't too bold. In fact, it blends seamlessly with the rest of the space.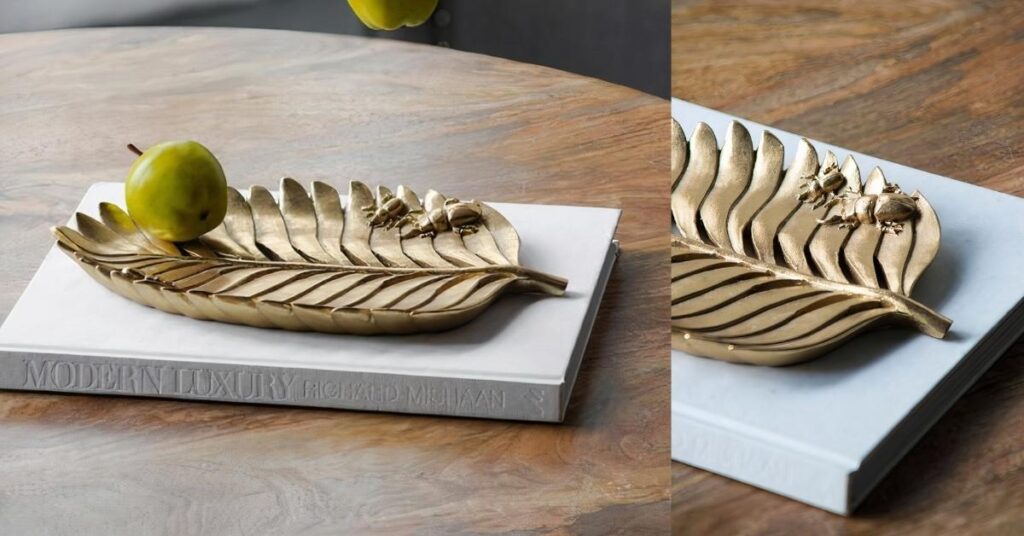 3. Accessorize the room for a touch of glamor.
If you don't intend on purchasing gold-colored furniture, you can still add gold accents for living rooms with some stylish accessories. Doing so can energize the room and make it look well put together. Of course, make sure to get pieces that go well with your decor and interior design to avoid having them stand out in the worst ways possible.
The Xyla decorative leaf plate can serve as a lovely centerpiece for your coffee table. If you've got house plants in your living room, adding this golden leaf would be the perfect supplement to your flora.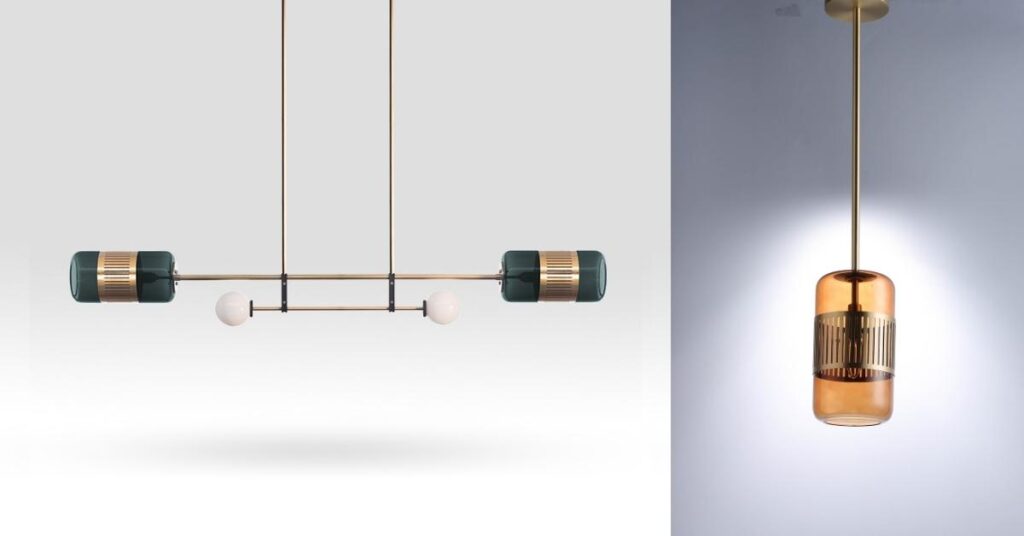 4. Light it up with gold accents for living rooms.
Most people think we add lamps into the room design solely because of their practical value. However, lighting can be beneficial in different ways. Not only does it provide the room with some brightness. It also reflects the light, making the space seem more spacious. Not to mention, some statement light fixtures have elegant designs that are simply to die for!
The Walter pendant lamp adds a contemporary flair to the space. It's an interesting conversation piece if you don't want your chandelier to look basic. You can also explore the Brendon pendant lamp. This one is best for smaller spaces, like living rooms in an apartment or condominium unit.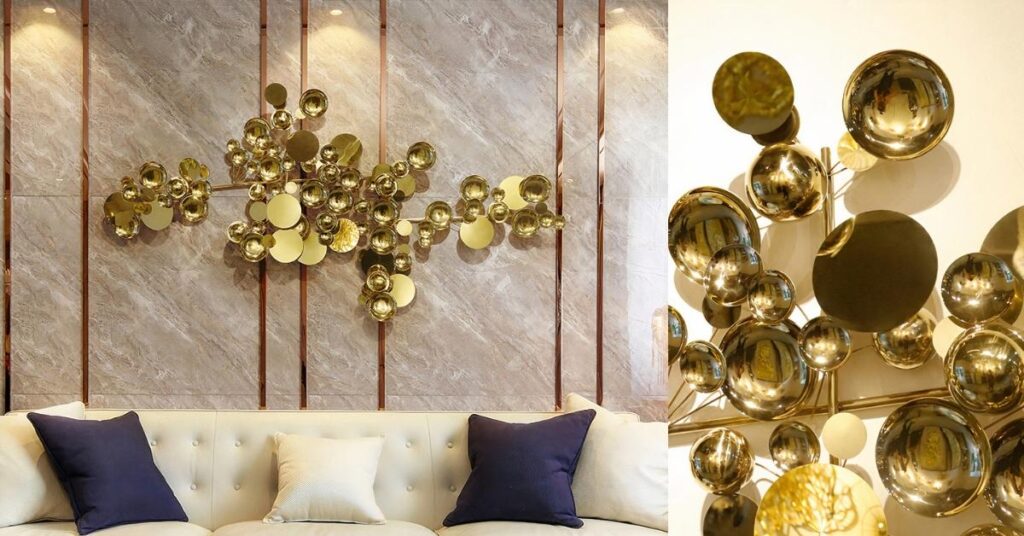 5. Take it to the wall.
If you've got neutral or dark-hued walls, you can take up the glam factor by adding gold accents for living rooms. Frame your areas with gold—be it a full-body mirror or a gorgeous picture frame. Another great idea would be to purchase stylish wall decor to make the space more attractive.
The Maggio wall metal decor is a fantastic art piece that will surely get people talking about it. You can place it above the sofa or on a plain wall for an elegant finish. 
At Oaklane, You Get the Best-Quality Gold Accents For Living Rooms
Gold accents for living rooms need not be intimidating. If you want a modern living room design that marries comfort and elegance, invest in quality pieces from Oaklane.
Looking to get inspiration for your next home improvement idea? Browse our website today!
---
Get these featured products only at Oaklane:
---
Join our newsletter to get updates on new products and the latest blogs for home improvement!
SUBSCRIBE