People are antsy to make changes every new year. As the home is said to reveal a lot about a person, home improvements have always been one of the most crucial aspects of lifestyle that go through some changes as we flip the page onto another chapter. The problem, however, is that we often bite more than we can chew, taking on too big a change that we fail to commit.
You don't have to make drastic alterations in your home design for 2022. What you can do is enhance the main elements of your home by adding small touches that will best highlight it. With quality pieces that add a combination of style and functionality, even minute details make a big impact on your home decorating styles.
Here are some classic home decor tips to help you achieve a new look for your home this new year.
1. Add Metallic Accents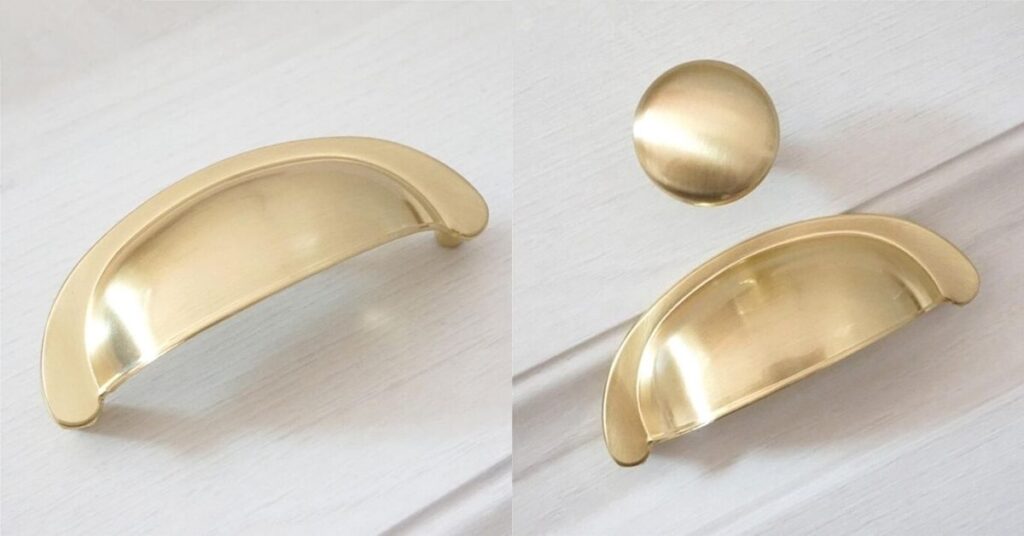 Metallic colors can look both neutral and stunning. Colors like gold, silver, or black complement well with other bold colors such as blue or green. Not to mention, these colors are so classic that they will fit well with a romantic home design.
You can also make your minimalistic home decor standout with Oaklane's Profile handles, which are available in gold and black. These sleek, understated handles will give just the right amount of pizzazz to your kitchen cabinets and cupboards.
If you'd rather make a bolder option for your bathroom and bedroom cabinets, our gold cup pull iron handle will do just the trick. This vintage-inspired handle will surely add a rustic feel to your home.
2. Play With Textures On Accessories
Get smart and place your accessories strategically to make any corner of your room pop. Using different textural elements will make your home design look more fun and eccentric, though whether that's for the better or worse depends on how you execute. Consider playing with marble designs or animal prints when selecting accessories for your residential space.
Even a plain side table could look more dashing when displayed with marble trays, such as Oaklane's William tray. This white marbled tray will add value to your most-prized liquor collection. To amp up this decorating style, add another marble to the mix: our Hugi jewelry box will be the perfect piece to add to your vanity.
If you're more into classy animal prints, then check out our Aldrich tray and Amilia box. These white, faux snakeskin accessories are stylish, ethically produced, and highly functional storage options that will make your room much more organized.
3. Invest In Good Lighting
Make your living space brighter, literally. Replacing your old light fixtures with statement pieces like Oaklane's chandeliers can be a fabulous move in the right direction.
Match the metallic accents in your living room with our Olivia or Arabella chandeliers. These gold chandeliers in high-quality stainless steel with grade-A crystals are the ultimate showstoppers.
Want ambient lighting for your dining room? Our Celestine is the right fit! Made of high quality brass, this chandelier's black accents will lend a rustic, cozy warmth to your dining space.
Less Is More At Oaklane
There are more ways for you to improve your home decorating style for the new year, but you can always start with these three classic home decor tips. After reading this, we hope you're more than convinced to try incorporating small changes into your home decor. We guarantee that they'll deliver big results!

Want to see more home decor pieces? Look no further. Oaklane brings you the best of Philippine contemporary home design with irresistible accents that balance out functionality and style. Drop us a message, and we'll help you find the perfect piece for your home!
---
Join our newsletter to get updates on new products and the latest blogs for home improvement!
SUBSCRIBE