Having a bedroom with small square footage is the norm nowadays. When you have limited floor space, you should be smarter with your house design because you can easily cramp your bedroom with random home decor trends that you don't really need.
Luckily, there are ways to expand your space without knocking down walls. Some home decor strategies can trick the eyes into believing that your room has more space when there really is none. In this article, we will give you home improvement ideas to make your bedroom look bigger that are both practical and easy to do.
1. Choose the correct lighting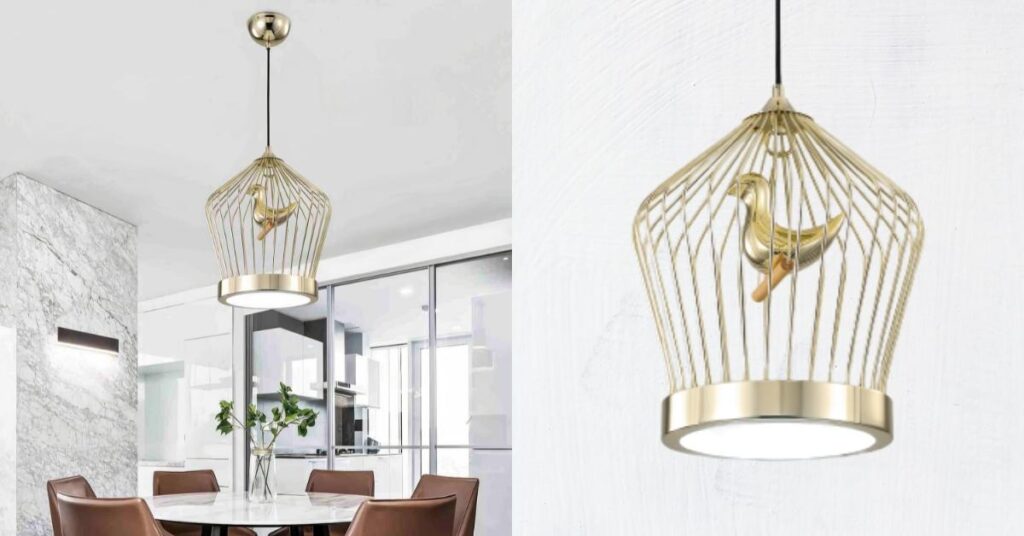 A dark bedroom feels tiny and constricted, so it's important to have access to natural light and combine it with artificial light. If you have a window in your bedroom, that's great! Don't block it with thick curtains. Let the natural light stream into your bedroom to make the space airy and bright.
If you don't have a window, be smart with your lighting choices. We recommend a slim hanging chandelier, like Luna, to be placed at the center of your room. The setting of this gold-plated chandelier draws the eyes upward which gives the illusion of height in a small bedroom.
What's more, this birdcage style chandelier becomes a focal point in your bedroom that you won't need to clutter the space with any other home decor trends.
2. Think vertically
Small bedrooms actually have more wall spaces than floor area, so you have to take advantage of your walls. Install floor-to-ceiling open cabinets to have a lot of storage space that will decrease clutter and will make your bedroom look more airy and spacious.
When it comes to your home bedroom decor ideas, think vertically, too. This means that choose narrower decorations than bulkier ones that would take up so much floor space. This Eiffel Tower in gold or silver setting is just the perfect bedroom home decor! It's tall and slim, so it will visually make your bedroom look bigger. It's a rustic and sophisticated decoration that can showcase your personality.
3. Decorate with reflective materials
Using reflective materials is one of the best home improvement ideas to incorporate in a small bedroom. A reflective (or high-gloss) material works just like a mirror's magic because, as the name suggests, it reflects natural and artificial lighting that makes the room brighter, airier, and more visually spacious.
Aside from the obvious of adding mirrors, you can opt for a show-stopping decoration like Giucnia. It's a metal art decor finished in a glossy gold material that can serve as your bedroom's focal point. It's literally a work of art that can make your room look bigger while adding texture and visual interest.
Giucnia comes in a variety—one, two, three, and four—each slightly differing in size and style to suit your preference.
4. Avoid visual blocks
When you have limited space, you can trick the eye into having more footage when a lot of the floor space is exposed—even with furniture. Being able to see right through the bottom of any furniture instantly makes it feel more spacious.
In this case, choose a bed with low legs. For your bedside tables, don't choose a bulky piece. Leone matches well with your goal because it is open and almost looks bare, making your room feel bigger. The stand is empty, so you can see right through the floor and wall. Its structure gives it a floating look and its walnut veneer top will add warmth to your bedroom as well.
5. Add plants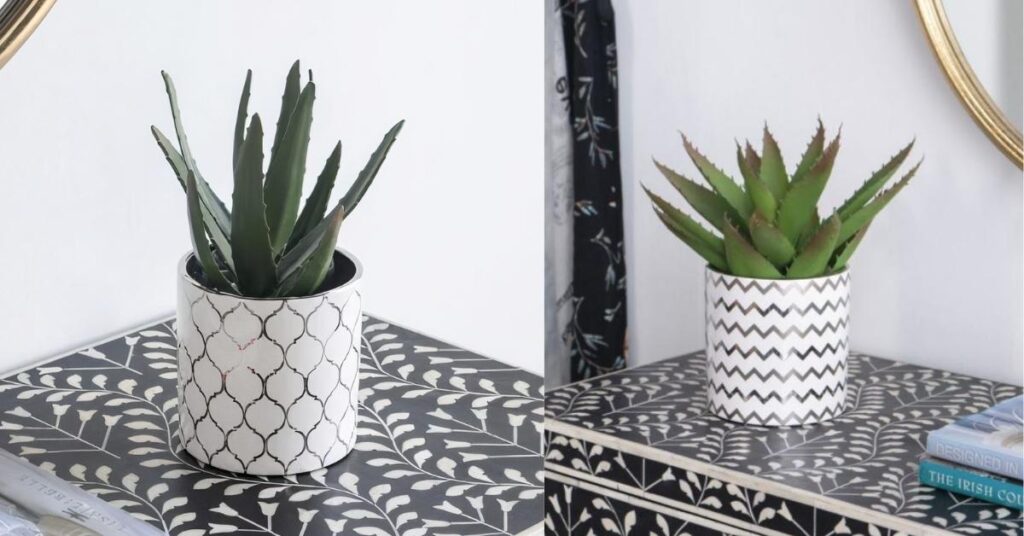 Plants are easily the smartest home bedroom decor ideas because it brightens up the space while strategically hiding any awkward space.
You have to be selective in your planters as well because it can give an impact on your house design as a whole. Choose a patterned pot like Cianno or Cianna to house your plants in.
The horizontal zigzag pattern of the Cianno planter will make the corner of your bedroom look wider, while the ogee pattern of the Cianna planter gives an enchanting illusion of space.
Give Your Room The Illusion Of Space
You can always fake the square footage of your bedroom with clever home decor ideas and eye trickeries. If you're looking for more of the best and high-quality home decor in the Philippines, you can browse our catalog on our website.
---
Join our newsletter to get updates on new products and the latest blogs for home improvement!
SUBSCRIBE