Integrating art into your ideas for home improvement can be quite tricky, but you don't need to feel overwhelmed. As a team of home decor specialists, we at Oaklane are here to back you up with the information that you need in order to pick the best pieces.
Whether you're into the classic look or you want to add a striking character to your space, here is your guide on choosing the best art home decor.
Adding Art Into Your Home Decor
Not all of us are blessed with a keen eye for design, and sometimes, it's unavoidable that we miss the mark with our personal art choices.
There are a lot of things to consider when choosing the best art home decor. That includes the medium, art style, the artist, its cost, and how it fits your interior design among others.
The following are some expert tips to keep in mind when selecting an art piece to place in your home.
Tip #1: Your home, your rules
Put your preference first, and invest in pieces that you would love to see at home. Then, from your initial picks, identify which ones will seamlessly fit the style and vibe of your space. Oaklane, for instance, has a line of ready-to-hang paintings that are made of quality materials like the Foggy Streetscape piece and the Foggy City series.
Furthermore, you can also consider the function of your space when picking art home decor. For example, in your bedroom, it's best to skip striking accent pieces that you think might interfere with your sleeping habits. In your living room, where you welcome most of your guests, you might opt for a gallery wall that will showcase some of your most cherished memories.
Tip #2: Know the story behind the piece
The best art home decor are the ones that resonate with you on a personal level. That way, they aren't just clutter beautifully sitting at home. You connect with them, and they can open up conversations.
In knowing the story behind the art piece you're eyeing, you can deep dive into the image or story that it explicitly shows or how it relates to your personal experience. You can also research more about the artist and their intention behind the piece.
Tip #3: Check on the cost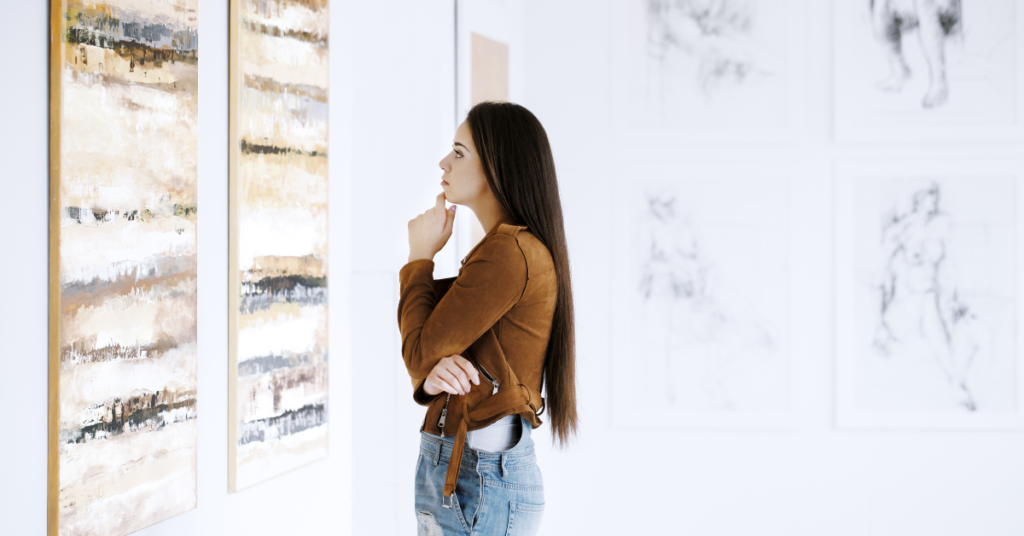 The value of art varies, so in order to be a smart art buyer, make sure that you check on the legitimacy of your art pieces.
If you're into investing in high-brow artworks that you will add to your collection, make it a point to only work with certified curators and gallerists. If you're starting small with ready-to-buy art home decor, it's still best to invest in brands that boast of high-quality materials.
Tip #4: Explore different markets
Here's the thing about art: It's available everywhere. You can explore various channels to get a hold of an art piece that you would like to have at home, whether that's a painting, a sculpture, or even an NFT.
Your easiest route would always be the ready-to-buy ones from trusted home decor brands like Oaklane. This Big Ben table accessory in gold is one of the well-loved sculpture pieces on site.
You can also explore other channels, like art events, up-and-coming artists in your community, commissioning artists that you personally know, and discoveries in social media and NFT platforms.
Ready to Adorn Your Home With Some Art Decor?
It doesn't seem like it, but art is, in fact, readily available for most of us. If you're someone who's eyeing to embed art into your home as a way to project your sense of style and personality, know that the process doesn't need to be intimidating.
With these Oaklane-approved tips as your guide, you can find art home decor pieces that will not only prettify your space but will also set the mood in your home and start memorable conversations.
Oaklane Philippines is a lifestyle brand specializing in quality home decor and furniture. Browse more of our collections for your next home improvement idea.
---
Join our newsletter to get updates on new products and the latest blogs for home improvement!
SUBSCRIBE